Attention: Exclusive One Time Offer At A Reduced Price
Land ZeroTouch Local Business Clients
Effortlessly using our Smart Proprietary
3 in 1 Client Getting System At A Reduced Price
Find Clients, Send Outreach Emails and SMS, Close the Deal
"PLEASE NOTE - YOU WILL GET THE SAME ZEROTOUCH AGENCY CLIENT GETTING SYSTEM
BUT WE HAVE TAKEN AWAY THE BONUSES."

Today you can get "3 in 1 Client Getting System for a
Low One Time Investment"
Please Note: The Access to Text Push will be released publically on 1st September 2020.
Access to Biz Finder and Email Push will be given instantly.

30 Days

Money Back Guarantee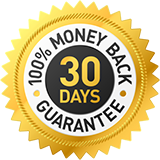 If you're not 100% satisfied, we offer a full no questions asked money back guarantee. Just send us a Support Ticket once the launch Period is Over and we will take care of it for you. You have absolutely nothing to lose, and everything to gain! So scroll back up & choose the right plan for you! We know you're going to LOVE it!

Today you can get "3 in 1 Client Getting System for a
Low One Time Investment"
Frequently Asked Questions
Q:

How many queries can I run for finding clients in Biz Finder?

A: You can run unlimited queries as we hold no bar and want to help you to get maximum possible clients.
Q:

How many emails can I send via Email Push?

A: Since you are using your own SMTP, we do not have any limits on sending emails. All limits depend on SMTP you chose. We do not impose any restrictions from our end.
Q:

How many SMS can I send via Text Push?

A: We integrate with Twilio, and you can send unlimited text messages or as per your Plan in Twilio.